Date: Thursdays in June
Time: 5 – 7pm
Location: in the McEachern Kids parking lot.
Summer food and fun for the whole family!
Date: Throughout Summer
Time:  8am – 2pm 
Join us and be a part of the Habitat for Humanity Build 2022. We are
part of the Cobb Interfaith Habitat Coalition and need to fill our
volunteer positions. 
Both men and women are welcome to volunteer! Volunteers must be at least 16 or
14 years of age for landscaping day.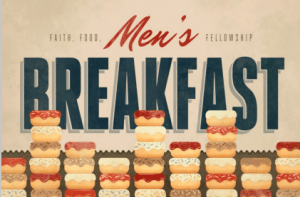 Date: Sunday, June 12
Time:  8am – 9am
Our United Methodist Men invite men of all ages to join them for breakfast on the 2nd Sunday of most months. Please come and bring a few friends to enjoy this rewarding time of fellowship with other men of McEachern UMC!
Speaker: McEachern MUMC Member, Russ Blocksidge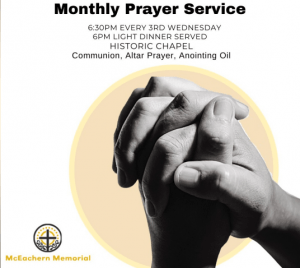 Date: June 15th
Time: 6pm
Location:  Dinner in Lula Dobbs, followed by Prayer Service in the Historic Chapel
We will engage in worship based prayer, receive Holy Communion and pray for those who come to the altar seeking healing and anointing with oil. Corporate prayer is incredibly powerful. Join us as we seek God's face together.
Camp Collinswood Mission Trip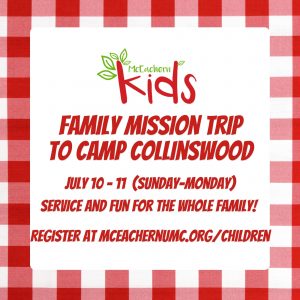 Date: July-11
Location:  Camp Collinswood
Want to go on your first mission trip with the family and do some good? Join the Camp Collinswood Family Mission team on July 10-11! Cost: $30 per person, $100 family maximum. Although the trip is sponsored by McEachern Kids, it is open to the entire church. However, space is limited,

Date: July 18
Time: 8am – 6pm
Location: Oaks Hall
Life Line Screening's preventive health screening services are designed to identify risk factors that can lead to cardiovascular disease, stroke and other serious illnesses. Life Line Screening uses three non-invasive methods to get you lab-accurate results and recommendations that you can review with your doctor.