We have in-depth partnerships with churches and mission organizations in the Czech Republic, Nigeria, Belize, Turkey, Dominican Republic, Haiti, East Africa, and Venezuela. In these partnerships work with our local partners to plan future work, help train leaders, and exchange mission teams. Additionally, we support various missionaries around the world who are actively working to help people come to know and understand the Gospel.
To learn more contact ourmissions@mceachernumc.org.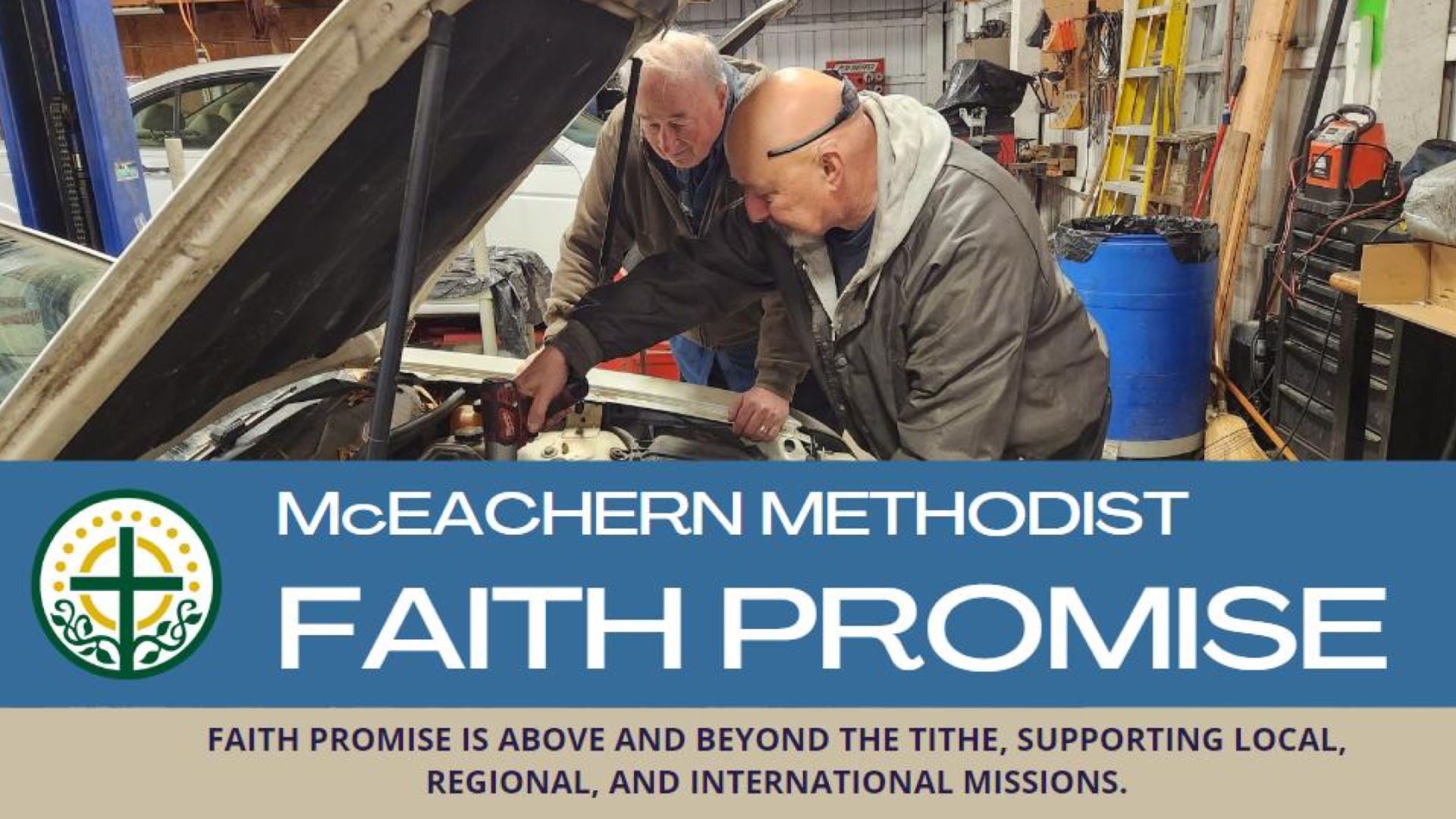 Global Partnerships
McEachern UMC has developed partnerships with local churches and ministries around the world. These partnerships are deeper than yearly mission trips or financial support. Partnerships are relationships grounded in our common faith in Jesus Christ and our shared mission of making disciples of Jesus Christ for the transformation of the world. We base on partnerships on the 50-50 principle to insure that both groups are allowed to bring their assets, experience, and voice to the table. This process helps us to make sure that we are investing in projects that are truly needed by the local church in the area and will be sustainable after our trip is over.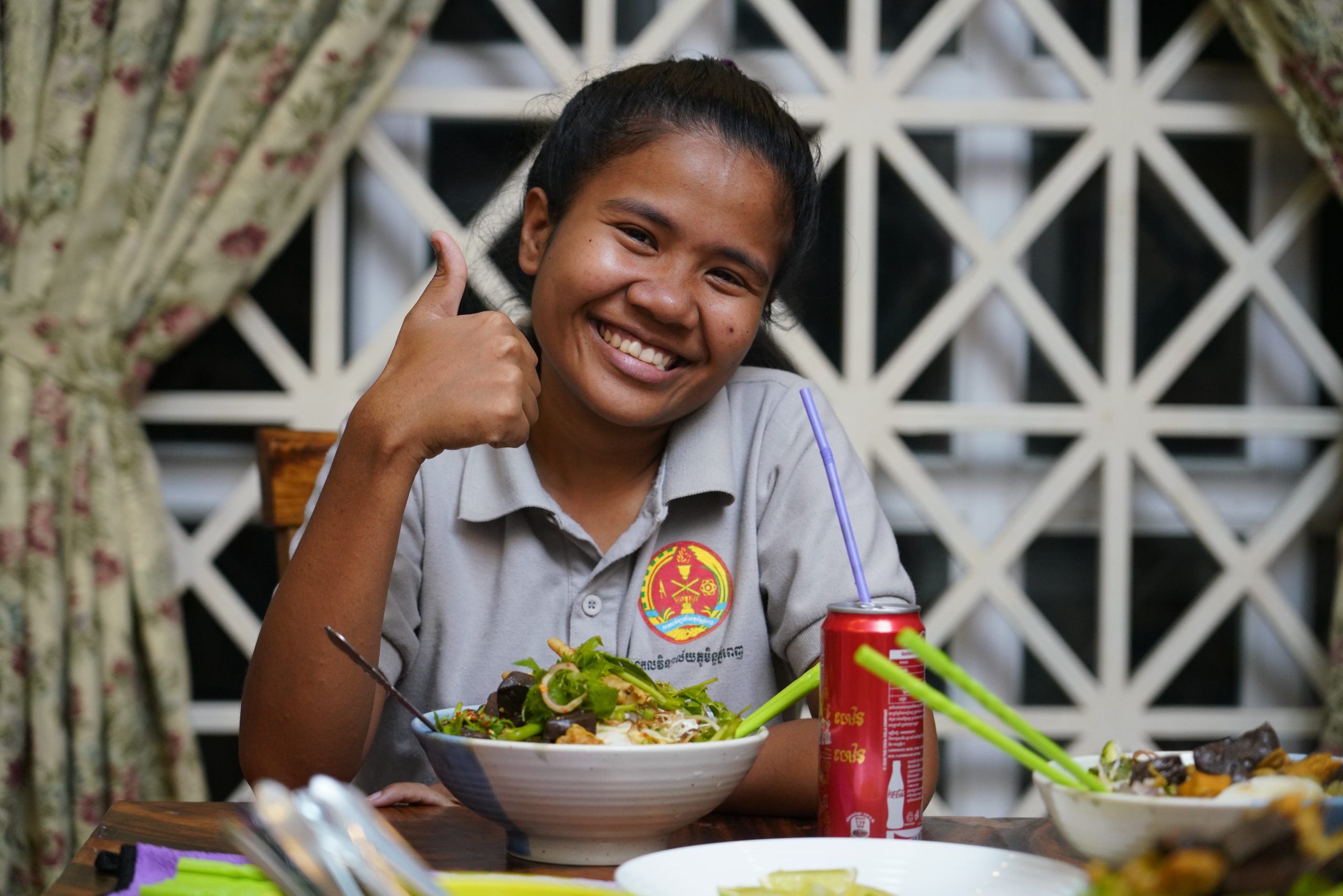 Based in Kennesaw, Georgia, their mission is to give children in Cambodia and Guatemala their next step in education. Saving Susan helps orphaned children to break the chains of abandonment and poverty to pursue their God-given callings through college or trade school along with a discipleship program. You can help by sponsoring a child or by giving to help this 501(c) 3 to provide these children with an education. The church champion for this ministry is  Nancy Dow. You may contact her at Nancy@savingsusanministry.org.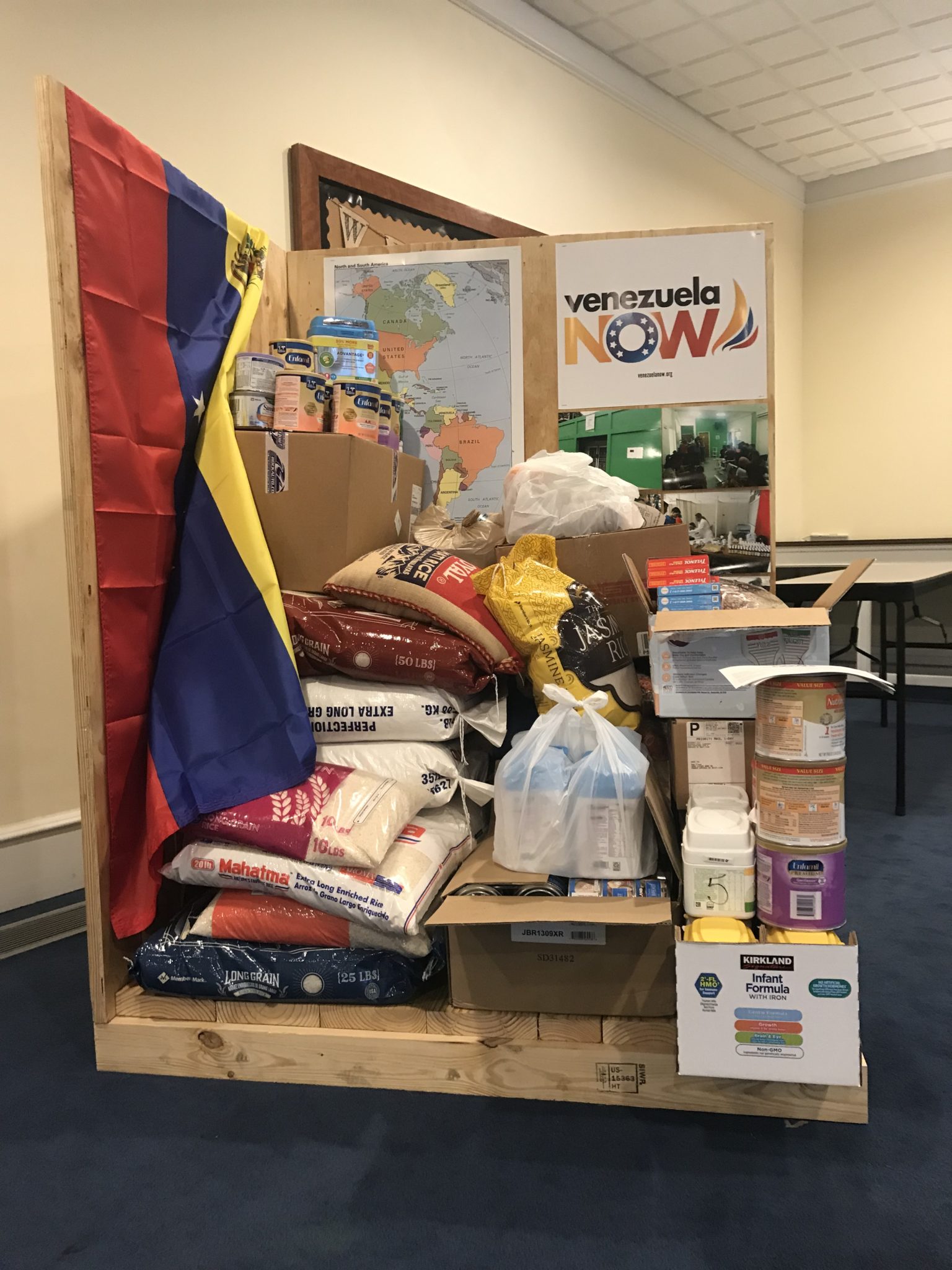 For many years McEachern has had a very close relationship with the local church in Punto Fijo, Venezuela. While we retain that relationship, it was determined to expand our work in Venezuela by working with and through the Wesleyan Seminary in Barquisimeto. Though travel to Venezuela has been limited by the Venezuelan government, there remain vital opportunities to serve through our connection with Venezuela Now. This organization, which helped to found the Seminary, is extending its reach in Venezuela through remote campuses and online courses. They need our prayers and financial assistance. We continue to work with them to explore opportunities for travel and short term mission trips. Pray for God to soften the hearts of the government officials currently blocking travel, and for resources to be available to meet the needs of those doing the work of the Gospel in Venezuela. For more information please contact Rick Standard at rstandard@kpsgroup.com.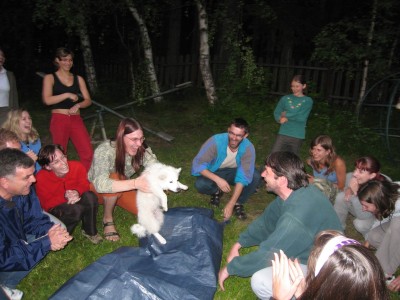 Czech Republic Partnership
We are celebrating our 19th year of In Mission Together with our brothers and sisters in the Jihlava Evangelical Methodist Church and the Mikulov Evangelical Methodist Church. Our partnership is a collaborative one that builds strong relationships to help each church advance the Gospel of Jesus Christ in their local community and around the world. For more information please contact Shaun at shaun@mceachernumc.org.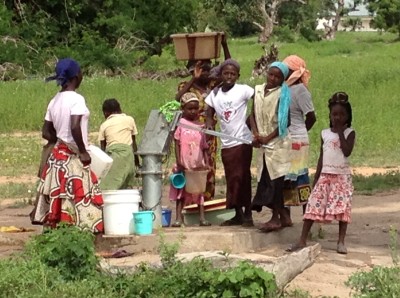 The North Conference Partnership (NCP) exists to develop healthy relationships between brothers and sisters in Christ across cultures through God's grace that is transformative and inspirational to all. We seek the establishment of a self sustaining holistic ministries empowering people in their context, community, and country to bring health, wholeness and shalom as the Gospel of Jesus Christ is advanced with persons from each partner. For more information please contact Jeff Jernigan at jsjernigan@aol.com.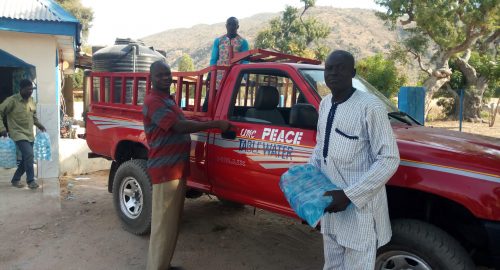 Huge praise to see fruit of our long term partnership in Nigeria. Purified water for health and a revenue source for the North Conference. A win-win!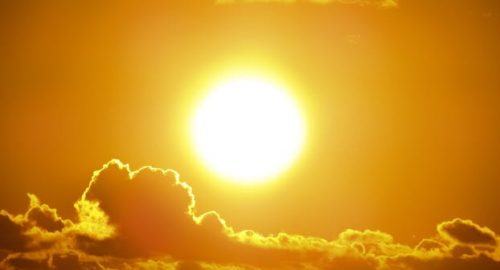 Solar power a game changer for Nigeria computer center
Please follow the link to read how we are partnering with UMCI in this solar power project!
Solar Power Project
Our International Missionaries
The Great Commission commands that we go into all the world and make disciples. Our international missionaries have heard that call and responded. They have moved their families to join the work of God happening around the world. McEachern UMC provides financial support and teams of short term mission volunteers for each of our missionaries.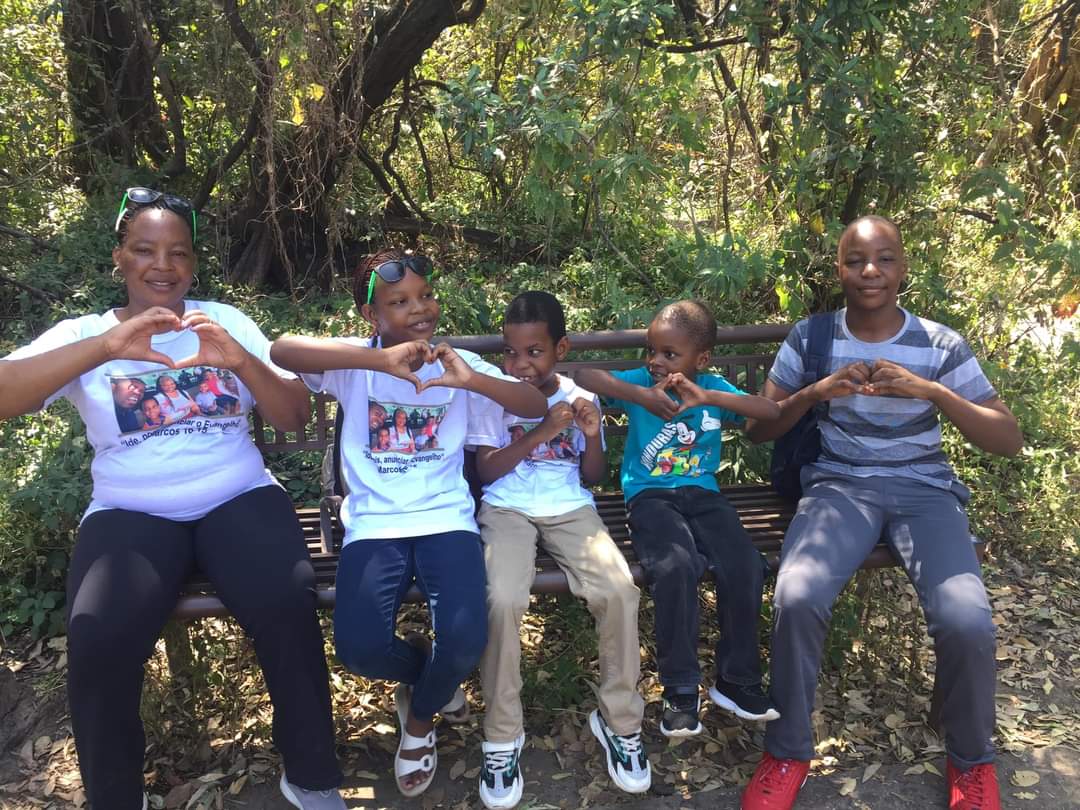 The Rev. Charles Mulemena and his wife Barbra are missionaries with the General Board of Global Ministries of the United Methodist Church. Charles is serving as a Pastor and Trainer of the Methodist Church in the Caribbean and the Americas. He was commissioned in 2015 and serves in the Belize Honduras District. He is senior pastor for churches at Corozal and Libertad. Charles is from Zambia, Africa and is an elder in the Zambia Annual Conference. He was pastor of Grace United Methodist Church from 2007 to 2013 as well as being Director of the New Life Center, a UM facility beginning in 2009. Pastor Charles was a chairman of the Kitwe District Council on Churches in Zambia. He received a diploma in theology and mission in 2007 from the Trans-Africa Theological Seminary located in Zambia. He also holds certificates in church
administration and psychological counseling. He served as youth coordinator for his annual conference and as a prison ministry coordinator.
Charles says, "I have learned that the Christian walk is not in any way easy, but a very exciting one as I daily learn to trust and obey the Lord's direction." Of his call to mission service, Charles says: "I have been involved in both national and international mission. This has given me such an exciting experience in cross cultural relations." Charles, Barbra and their four children began their service in the Amazon and are now serving in Belize.
In 2022, we completed our first mission trip to Belize. For questions about this ministry, please contact Rev. Tamlyn Collins at tcollins@mceachernumc.org or 770-943-3008 ext. 6049.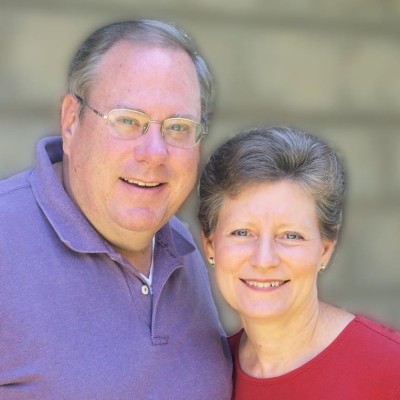 John is a regional strategist for World Gospel Mission Africa, working with mission and national church ministry teams to clarify goals, develop plans, and execute with discipline and excellence, and Community Health Empowerment coordinator for East Africa. Beth is the WGM Uganda business manager and a Community Health Empowerment coordinator for East Africa They have served with WGM for 28 years as missionaries to Kenya and Uganda, most recently helping to train African evangelists, church planters, and missionaries. Their passion is to see African leadership blossom and take increasing leadership roles in fulfilling the Great Commission. The young men and women they have worked with are moving into key leadership positions and doing far more than they as missionaries ever could.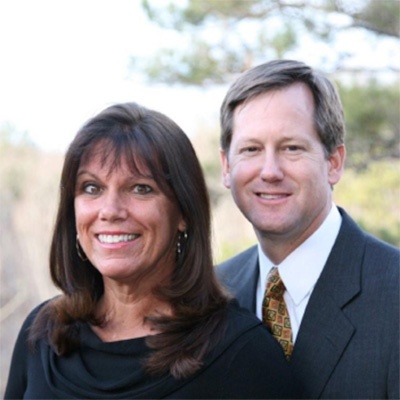 Wes and Joy Griffin, co-founders of the International Leadership Institute (ILI), accelerate the spread of the Gospel by training leaders and changing lives around the world. Each year, more than 300 conferences equip over 10,000 leaders with advanced training in leadership, evangelism, and multiplication. Alumni serve on the cutting edge of evangelism in more than 50 nations speaking more than 200 languages. Wes and Joy are joined in ministry by their teenage children, Hannah and Caleb.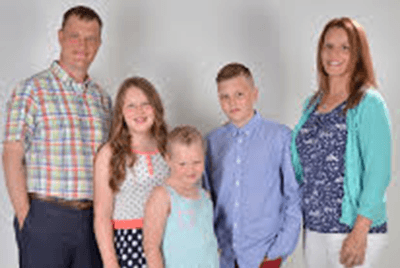 The Leonard family lives on the southern shore of the Black Sea with the purpose of sharing the Gospel with Muslims specifically in areas where there are no Christians. Their heart and vision is to see many indigenously lead, culturally relevant churches that are actively serving their communities with the love of Jesus. Together with a small team the Leonards are committed to praying for and discipling Muslims to follow Jesus. Please pray for the Lord to begin to work in these people's lives specifically in this region by providing opportunities for them to grasp and understand the depth of God's love and that they would choose to follow Jesus.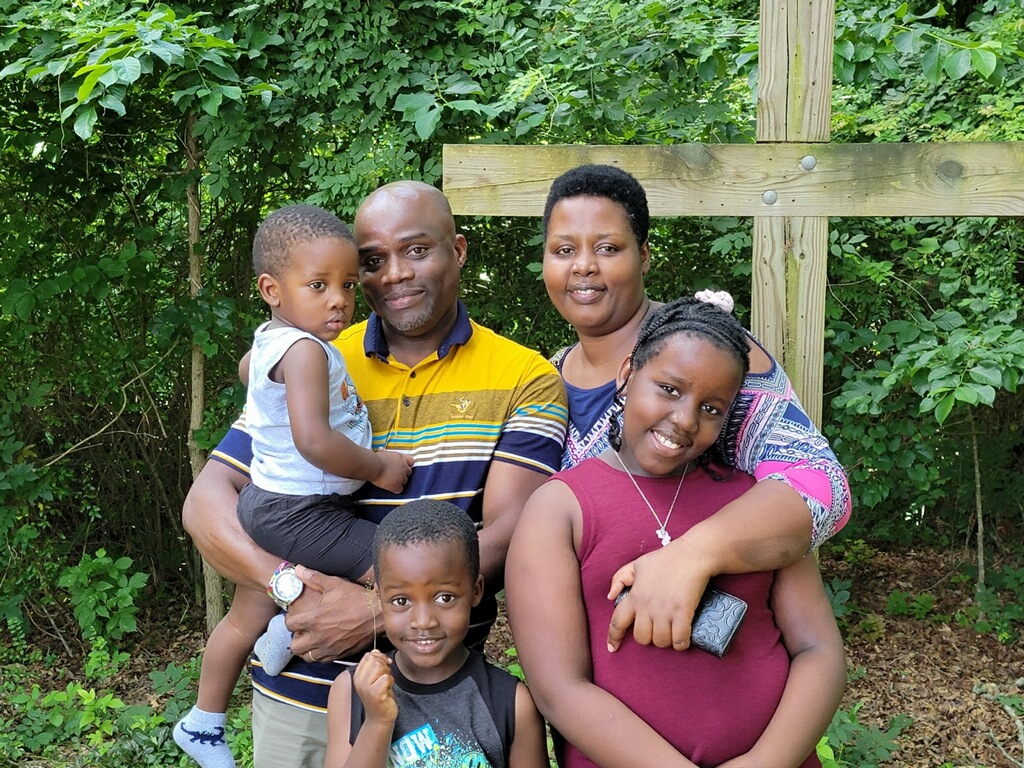 Jerry Anze from Jos, Nigeria serves as a missionary staff on ILI 's Global Digital Strategy Team as ILI's first Associate Director for Global Online Mobilization where he will be responsible for mobilizing online training in 100 nations of the world.
As a missionary staff member, Jerry is responsible for raising the prayer and financial support for his position. 
Will you join the story and partner with Jerry and ILI to equip leaders and accelerate the spread of the Gospel?
"My journey with ILI began 12 years ago. I've had the honor of leading ILI Nigeria and impacting thousands of pastors, and church, marketplace, and emerging leaders with the Eight Core Values. I have seen countless lives transformed and church leaders challenged in their personal lives and ministries while making commitments to run the Christian race to the finish line. I look forward to continuing to serve the Kingdom with ILI."
Jerry is married to Laetitia and they have three children, Mandisa (8), Jaden (6), and Nathan (2). 
Jerry served as ILI's National Director for Nigeria for eleven years. Nigeria is one of the most strategic, yet volatile nations in Africa. He was directly responsible for equipping more than 12,000 leaders and distinguished himself as one of ILI's top global leaders. In addition, he coordinated a life saving relief and recovery effort for villages in Northeast Nigeria, devastated by Boko Haram, and coordinated ILI efforts to train missionaries to reach a militant unreached people group in that region.
In recent years, the level of violence in northern Nigeria has dramatically increased. More than 11,500 Christians have been killed for their faith since 2015 by Boko Haram and the Fulani Herdsman. In the first three months of this year, the violence escalated with more than 350 Christians killed. Of particular concern was the kidnapping of the children of Christian leaders who were held for ransom, including a relative of the Anze's immediate neighbor.
Due to Jerry's highly visible role in the Christian community, he and his family were increasingly in danger and it became necessary for Jerry and his family to seek safety in the USA.
As Associate Director for Global Online Mobilization, Jerry will serve on the frontlines of equipping leaders and spreading the Gospel in more than 100 nations through ILI's digital strategies and online training.
For more information and speaking inquiries, contact Jerry Anze at Jerry@ILITeam.org.